The most common form of arthritis is osteoarthritis. Over time the protective cartilage on the ends of the bones begins to wear. All joints in the body are susceptible and in athletics osteoarthritis is often seen earlier than normal−especially in the knees and spine. A population based study in the journal Spine found heavily active people getting less than 7 hours of sleep per day, have a remarkably higher prevalence of arthritis in the lower back than those who sleep longer.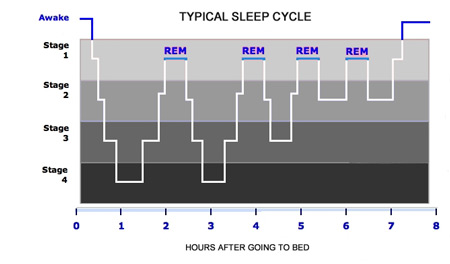 When there is too much or abnormal loading risk factors for lumbar muscle strain and lumbar disc degeneration are elevated. If an athlete has a shorter sleep time the lumbar muscles and discs are under tension for a longer period. Therefore, this status may lead to further lumbar degeneration and be related to low back osteoarthritis.
Dr. Brian Hainline, Chief Medical Officer of the National Collegiate Athletic Association recently addressed the Collegiate Strength Coaches at their National Convention. He discussed the extensive issue of sleep deprivation in collegiate athletics. He explained how lack of sleep increases sports injury risk and pointed to a study whose findings indicated, "if an athlete is progressively sleep deprived over a period of 12 weeks, their neuromuscular performance will continue to diminish, even when the athlete believes that, after three days, they are back to normal."
Not only does sleep deprivation increases the risk of overuse and fatigue injuries but is often associated with signs of depression, anger, feelings of tension, anxiety and all the symptoms associated with attention deficit disorder. 
College students are among the most sleep-deprived people in the country. According to a 2014 study in the Journal of Nature Science and Sleep, 50% of college students report daytime sleepiness and 70% attain insufficient quality.  A comprehensive study at an independent college preparatory school showed increased sleep duration after a delay in school start time. When school was started at 8.30 am, 30 minutes later than usual, sleep duration was increased by 45 minutes on school days. 
Serious training requires adequate sleep. Early morning workouts must be well thought out and scheduled to ensure that athletes are getting adequate sleep and peak performance. Coaches need to consider sleep if they want to Get and keep their athletes healthy and Strong.